CS: GO crosshair generator
On the page http://crosshairgenerator.com/apps/csgo/ you can very easily via a graphically supported interface a good CS: GO crosshair to generate.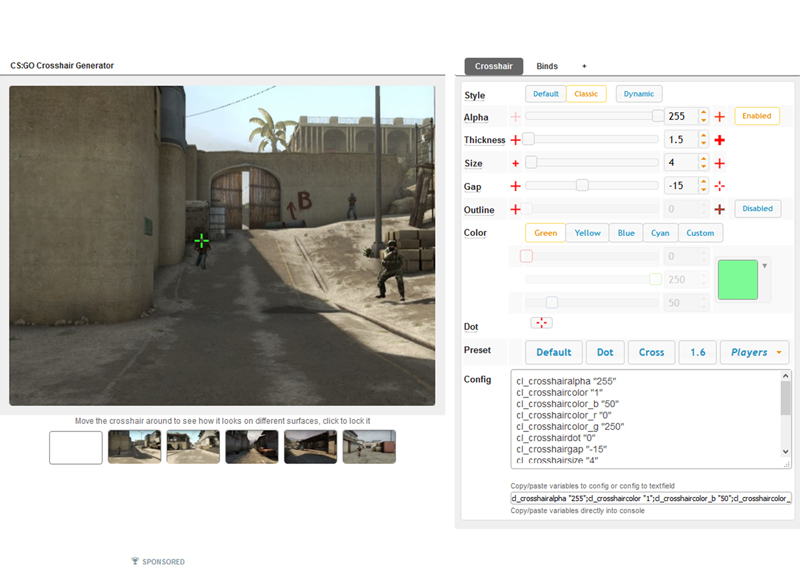 The resulting console commands can either be written to your own user config.Or enter all in turn in the console. Almost all successful CS: GO players have their own user config and their own crosshairs because it is a way to increase the accuracy without violating any rules. For these commands you do not have to activate the cheats and it is also allowed on every server! It is not only possible to change the color and size of the crosshairs, but also the behavior when running, shooting, etc. Most of our team have a relatively small, yet eye-catching crosshairs in green. With a black frame you can also improve the visibility. Also this CS: GO tool is a must-have for every active player!