Ingame Statistics!
This website is used to view a lot of different ingame stats!Examples of what you can do:
➤ View your K/D, kills, actual time played, accuracy, headshot percentage, and much more.
➤ View your Operation Stats.
➤ View your most played weapons and maps.
➤ Compare you with your friends or other players.
I remember using this website also since quite some time now. It's a really well made site and it only requires you to login with your steam.
This website is 100% safe to use. You can not get banned for this in any way.
Using the "sign in with steam-button" is safe. Your password is not given to the third party site.
Website and more information:http://csgo-stats.com/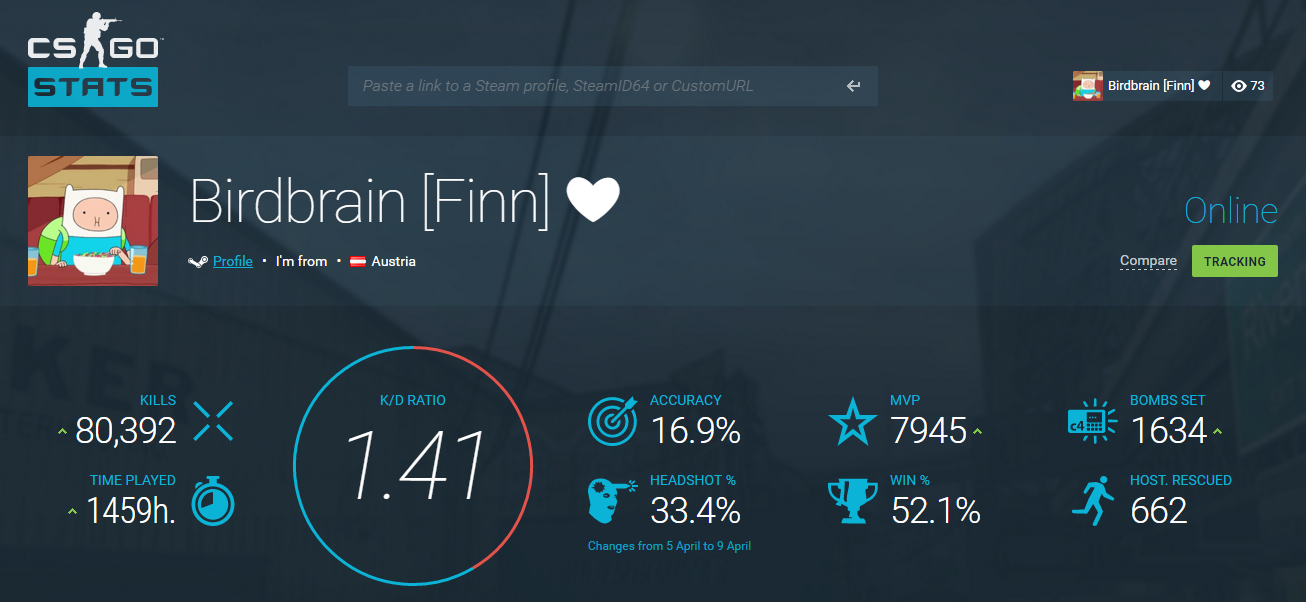 News, Matches, Results, Replays and Events!