.
Download link: https://gamebanana.com/dl/414119
.
This CS:GO weapons mod  for Counter-Strike: Source features ALL skins from the newest Prisma Collection. This mod pack also features ALL new Ursus Knife chroma finishes and a selection of skins picked at random all on the Moto Gloves | Polygon. All skin names are within the screenshots, have a look!
This is my biggest mod to date!

---
This mod pack was the hardest pack to create, all crunched down into the time span of when the Prisma case released, all the way to today, 3/19/2019. Feedback for the amount of work I put into creating this mod pack would be greatly appreciated.
I worked very hard to make this pack as simplified as possible. If there are any issues, please let me know! If you have trouble installing, post below!
I utilized FunnkyHD's ported weapon base (excluding the gloves, the knife, and the new selection of weapon choices) with an adjusted viewmodel that is the same across every weapon within the pack. There will be no stickers in this pack. Enjoy!

---
HEADS UP
Do NOT redistribute this ANYWHERE! Don't use it in your mod packs, your posts, or anything else. ALL LICENSES THAT I HAVE STATED APPLY TO THIS. Don't be that guy who 'cannot' read the rules / doesn't follow rules.

---
HUGE NEWS – NEW INSTALLATION METHOD FOR THIS MOD / FUTURE MODS!
THIS MOD PACK FEATURES A SIMPLIFIED INSTALLATION METHOD!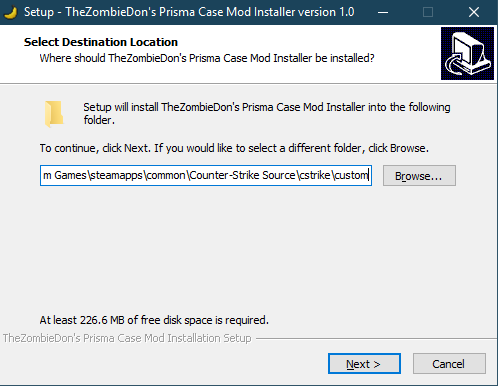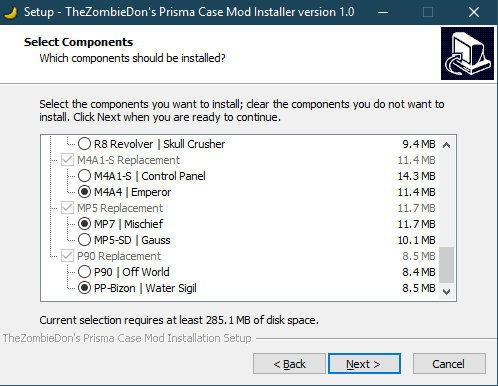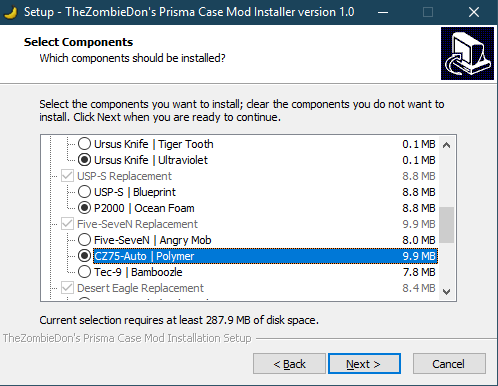 ---
I coded and created the installer.
This installer uses the same coding method as featured in the previous mod pack, the Budget Loadout Mod.
SOURCE : https://gamebanana.com/skins/169301