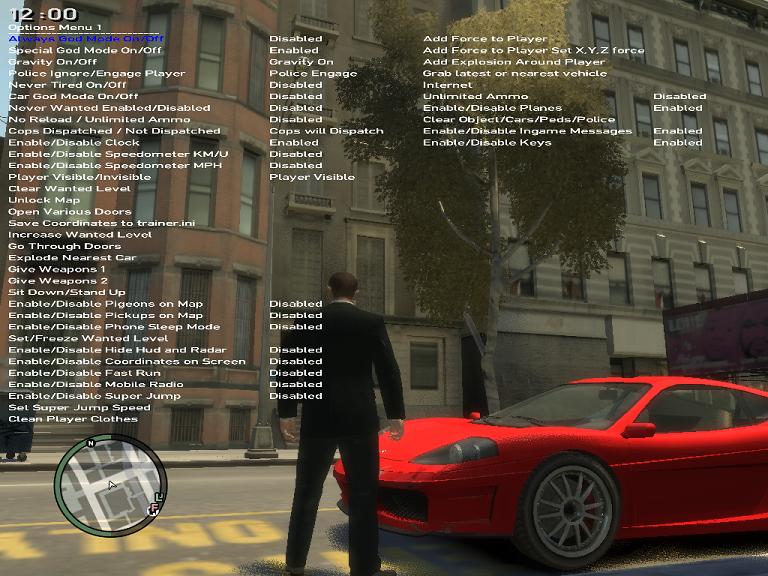 Simple Native Trainer for GTA IV
Has a bunch of features, all detailed in the ReadMe, including teleportation, vehicle spawning, and a speedometer, also model spawning, Always Godmode, Never Wanted, No Reload/Unlimited Ammo, and many car options.
Keybindings, and spawning of weapons, vehicles and models fully customisable using trainer.ini file. Teleportation customisable in game.
In-Game Menu, includes all
options, all cars, all models, teleporting, save teleporting, time and weather.
Spawns ramps and other objects, spawns Bodyguards and peds.
Now Supports 1.0.7.0 (patch 7) and EFLC 1.1.2.0 (patch 2) and in addition will support Free and party mode in Multiplay.
.

.
source :
https://www.gtainside.com/en/gta4/trainers/29661-simple-native-trainer-v6-0/
.