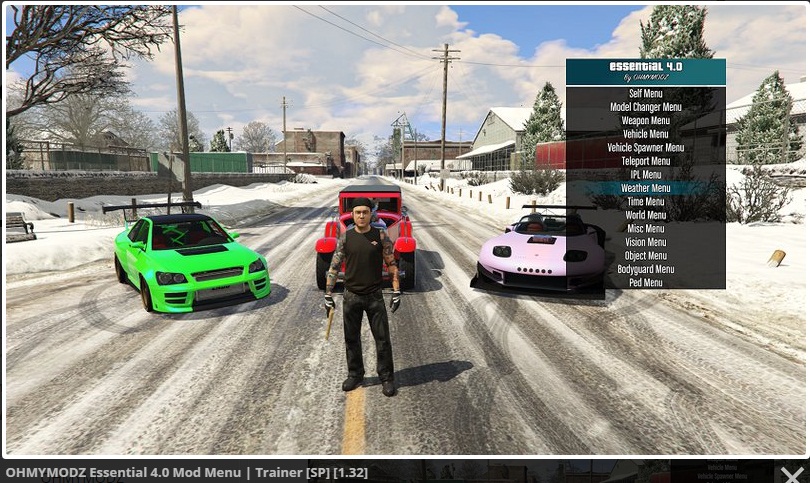 OHMYMODZ Essential 4.0 Mod Menu | Trainer [SP] [1.32]
.
source :
https://www.gtainside.com/en/gta5/trainers/80445-ohmymodz-essential-4-0-mod-menu-trainer-sp-1-32/
.
Essential Mod Menu | Trainer 4.0 created by OHMYMODZ.
*All the requierements are in the .rar*
Controlls :
F8 Key Open the menu
Numpad Key : 2,4,6,8 Navigate through options
Numpad Key : 5 Select
Numpad Key : 0 Go back
Requierements :
Install :
Drag all the files into your GTA V directory.
GTA Online :
Do not go in GTA Online with this Mod Menu.
I am not responsible for anything that happens as a result of using this modification.
Credits :
All credits goes to Alexander Blade, GTALua, Kmc, kanersps, SOD & OHMYMODZ.
5
6