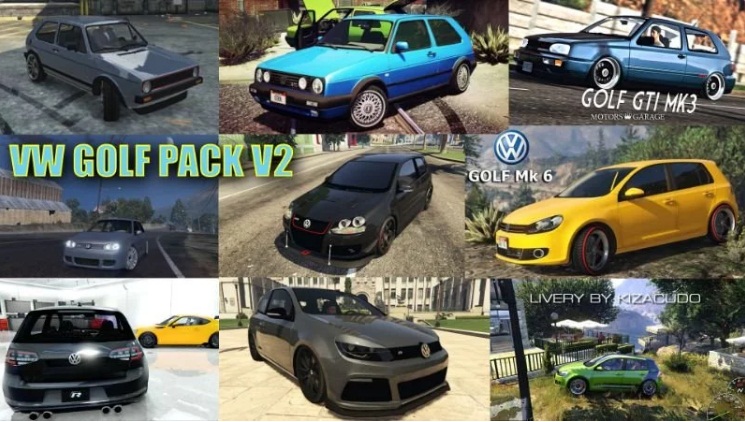 .
.
source : https://www.gta5-mods.com/vehicles/vw-golf-add-on-pack
.
Instructions for mounting add-on pack are inside archive. 
Cars inside add-on pack:
VolksWagen Golf MK1 GTI by HitmanNiko (golf1)
VolksWagen Golf MK2 by Gta5KoRn (golf2)
VolksWagen Golf MK3 GTI by Motors Garage [Razor] (golf3)
VolksWagen Golf MK4 R32 by stefan_menjac (golf4)
VolksWagen Golf MK5 GTI 2006 by HitmanNiko (golf5) [M]949
VolksWagen Golf MK6 by Gta5KoRn (golf6)
VolksWagen Golf MK6 R32 EA by exeboom (golfr) [M]938
VolksWagen Golf MK7 R by tonebee_DTD (golf7)
Car name by Author (game name) [Modkit] ID number
Changelog from 2.0:
Deleted vehiclelayouts, changed vehicles.meta for Golf 2
Added 3 versions of gameconfig.
Someone had to do it!