This page will let you download CS 1.6 Advanced – one of the most popular and unique versions of the game. It includes a lot of new features and add-ons, such as new models, new design and many other things we are going to talk about later. This edition is perfect for players who played original CS 1.6 so long that the game just managed to lose a little bit of freshness. Well, this CS will fix that with a new look that didn't go too far from the classic version yet introduced so much of fresh stuff.
Right from the launch, you're welcomed with a new game menu design that consists of a very nicely looking color scheme and a new amazing background image. However, when you enter a server that is the moment the edition really shows itself: new player skins, new weapon models and so much more you just cant get enough of it. it's important to point out that even though the game has changed a lot, it didn't get too far from original. It's more of a better improved version of CS 1.6 rather than a completely new mod like Insane Edition for example.
All of the new features look very fresh and help to enjoy the game even more than original. However, of course some still prefer the classic version. Aside from these visual improvements, CS 1.6 Advanced is full of other internal changes including for example bots – a very essential feature official game is lacking. Playing with CPU player is not just a lot of fun but is an important part of getting to know the game, so if you're just starting playing we strongly recommend spending at least a couple of days playing with bots and learning the essentials of Counter-Strike before joining an online server.
If you are ready to play online however, have no worry about catching a virus or another malicious script from one of the servers as Counter Strike Advanced carries the most powerful protection from all known malicious scripts and viruses that servers may use on your client. Therefore it's safe to join any server you can find without risking your PC's safety. However, we still recommend using server only from in-game server browser because all of them are being safe-checked in real time all the time. If you're too lazy to find a server manually just use the "random server" menu option.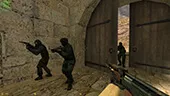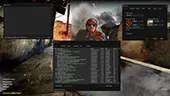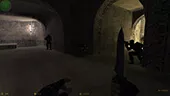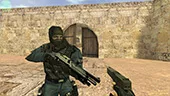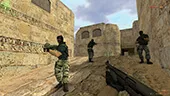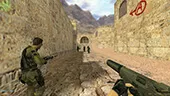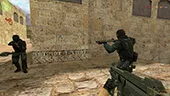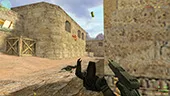 Features:

New amazing design
New weapon models
New player models
New GUI
Bots (Controls: H)
Garanteed to run on Windows 10+ and other versions
47/48 proto
100% Anti-Hacking protection
Unlimited download speed
Fast installation (less than a minute)
---
DOWNLOAD CS 1.6 ADVANCED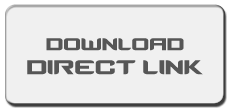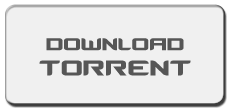 source : down-cs.su